Jambette, an innovative manufacturer !
Claude Caron, Chairman and Director of Continuous Improvement at Jambette, was one of four panelists when the "Propulser nos manufacturiers innovants" [Propelling our innovative manufacturers] initiative came to Lévis. With the theme of innovation within SMB manufacturers, this government initiative attracted more than 150 entrepreneurs from the Chaudière-Appalaches region who travelled to attend the project launch.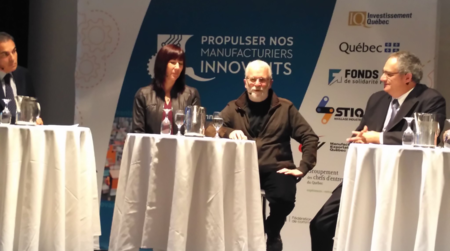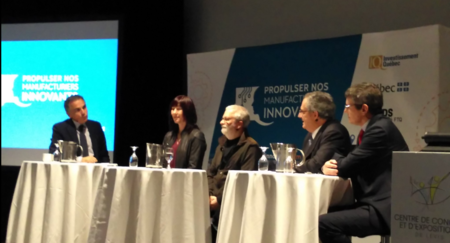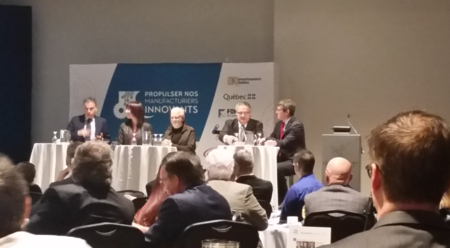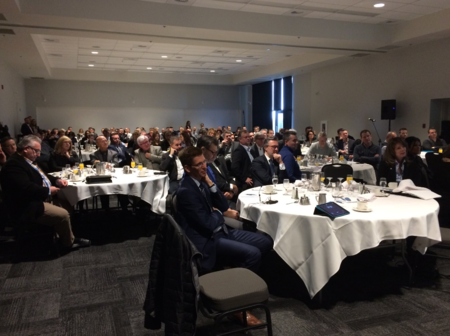 Credits:  ManufacturiersExpQc, STIQ et la Ministre Dominique Anglade
What is an innovative manufacturer?
"Innovative manufacturers implement and fully leverage new technologies to make value-added exportable products and achieve dynamic growth in their markets." - manufacturiersinnovants.com
Innovation falls into four categories:
1) PRODUCT INNOVATION
How? By developing new products and improving our current products. In this category, we have:
2) PROCESS INNOVATION
How? By adopting new manufacturing processes or new distribution methods and by improving existing processes and methods. Some examples:
Our large network of distributors and partners across Canada and the United States, find out more;
Our playground equipment, designed using a rigorous product development process that has been carefully crafted over the years, find out more;
3) ORGANIZATIONAL INNOVATION
How? By rethinking the organization of our workplace and how we do things, modifying our supply chain, restructuring our activities and forming new alliances and partnerships. Here's why:
We offer our employees a stimulating environment where being human is the central focus, find out more;
We use aluminium more than anyone on the market, find out more;
We have reached a new partnership with Caméléoh!, water playground experts.
4) BUSINESS OR MARKETING INNOVATION
How? By improving the marketing practices for our products, using new media and new advertising techniques to market our products, changing our product placement methods, offering our products to new markets and responding more quickly and more appropriately to customer needs..
Implementation of a relevant, targeted and effective email campaign, subscribe to our newsletter !
Optimization of the website and continuous improvement of its content, read our blog and view our new products !
Use of paid web campaigns, keyword purchases and banner placement on websites.