My Free Play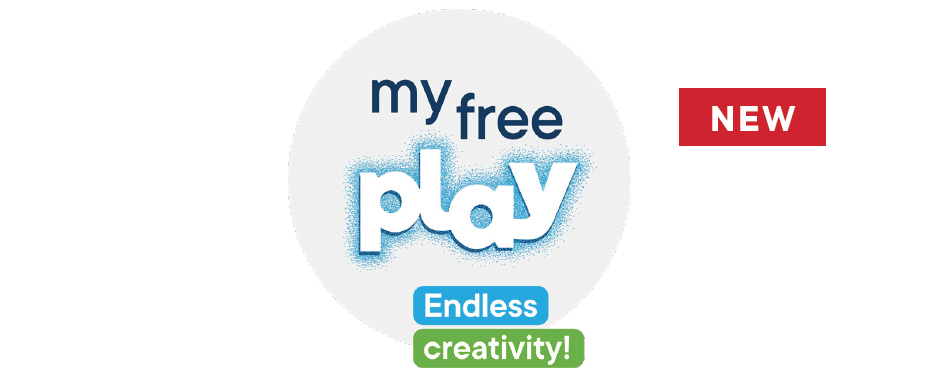 JAMBETTE launches the first free play equipment in the institutional recreational equipment industry: MY FREE PLAY.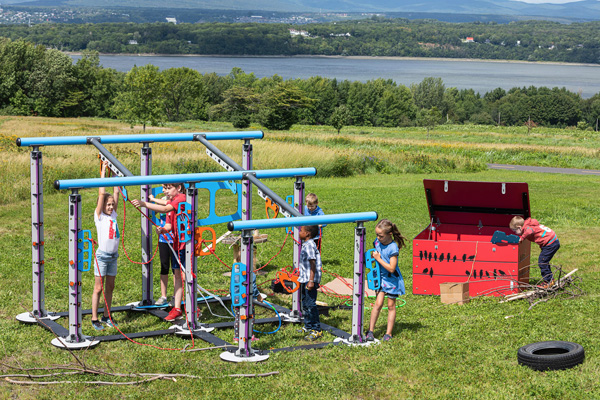 With the MY FREE PLAY module by Jambette, which includes a most versatile base structure and comes with multiple accessories, children become playground designers!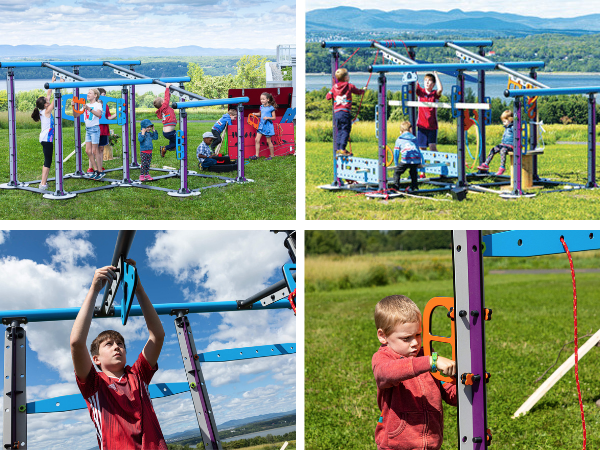 Public playgrounds offer a range of activities that get children moving while fostering their physical and social development. The MY FREE PLAY module, a new, original Jambette signature concept, adds another dimension to play: CREATIVITY.
PARTS OF THE MY FREE PLAY MODULE  
THE PLAN: the most versatile structure available, which comes with a trunk of accessories that children can install, assemble and modify themselves!
THE TRUNK: a storage box which serves as a parts "store" where children draw ideas for endless creation and construction.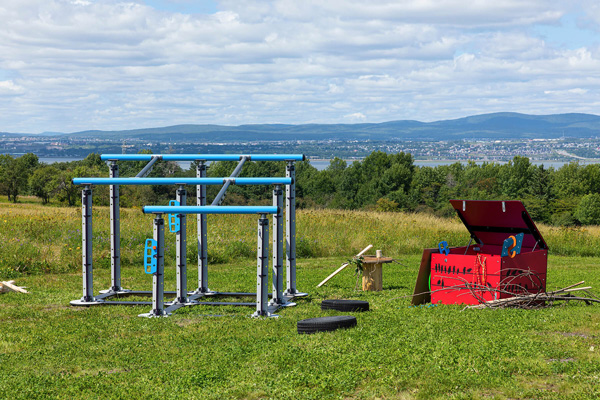 Jambette's MY FREE PLAY set was designed to align perfectly with the essential foundations of free play: a sufficient quantity of free time, the freedom to explore and choose, a space where adults don't intervene*, and items to stimulate the imagination.
In contrast to structured play, free play is a recreational time that has not been organized by an adult and that does not rely on any electronic entertainment system like a video game. Free play lets the child lead. The child is the instigator, directs the game, comes up with the objectives, defines how it unfolds and decides on the outcome.
The benefits for the child are numerous because free play fosters their psychic, intellectual and motor development with learning that specifically focuses on:
Imagination and creativity;
Control of emotions;
Independence and problem-solving;
Self-esteem.
WARRANTIES
Canadian aluminium frame (lifetime warranty)
Steel/polyurethane cables (7-year warranty)
High density polyethylene (HDPE) parts (10-year warranty)
Stainless steel hardware (lifetime warranty)
Note : Product features subject to change without notice.
To learn more about the concept of free play, download our free «Smart Little Guide to Help Children Develop Through Free Play».
*Free play requires the discreet supervision of an adult.