Discover Jambette
Jambette's

DNA
Highlights
1983

Company founding

1995

Implementation of lean manufacturing system

1996

Jambette wins first prize at the prestigious Mercuriades awards

1998

Jambette sits on the CAN/CSA-Z614 Standard committee

2000

Jambette becomes the first Canadian company to obtain IPEMA Certification

2001

Jambette participates to a pilot project for the introduction of pay equity legislation by the Government of Quebec

2006

Jambette grows to over 100 employees

2008

Jambette is invited to sit on the committee for the development of a work-life balance standard

2013

A new product innovation process is launched

2017

Jambette is more vibrant than ever across the Canadian market and is enjoying growing presence in the United States

An extraordinary company
Jambette is a Canadian leader in its field and is unquestionably the largest outdoor playground designer in Canada. We have more than 100 employees, two subsidiaries related to the playground industry, representatives across Canada and a growing presence in the United States.
Founded in Lévis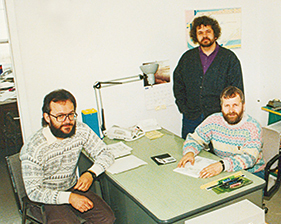 3 founders
Richard Boucher
Claude Caron
Guy Caron
2 employees at first
4 contracts during the first year
First factory was 1,500 square feet
Jambette


in numbers
34 years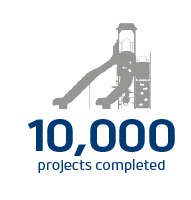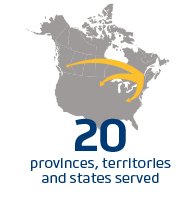 Recipient of many prestigious awards



22,000 square feet to serve you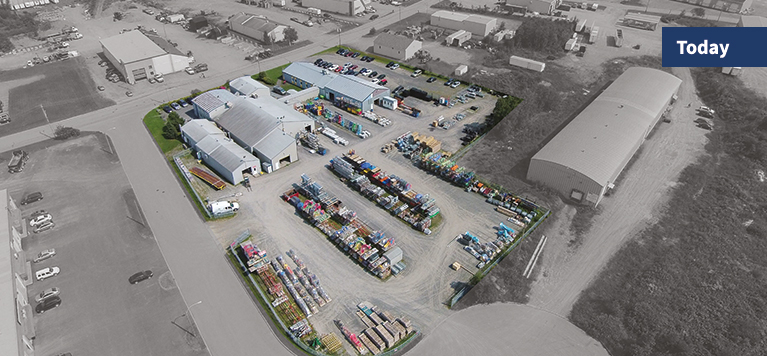 Passionate
from the start
Marie-Noël Grenier
President
Marie-Noël Grenier graduated from the business administration program at Université Laval in 1999 and earned her CMA in 2001. Since she joined the Jambette team 15 years ago, Marie-Noël has held many strategic positions, including Director of Production and Director of Finance. In 2007, she became General Manager and Associate, and she now holds the position of President.
Marie-Noël is very involved in the business and local communities. She is a Fellow of the Ordre des comptables professionnels agréés du Québec [Quebec CPA Order], a Mentor for Réseau M de la Fondation de l'entrepreneurship [entrepreneurship foundation mentorship network], and regional President within the Femmessor Network: these are just a few of the titles that attest to her commitments. She has also received many awards, including the Crystal award.
At Jambette, she is the driving force behind the business strategy and she oversees its implementation. She also ensures that the organization runs smoothly on a daily basis by supporting the managers and employees with their challenges.
A keen strategist, she is determined to lead Jambette to the highest summits. Nothing will sway her quest to keep Jambette's position as the largest playground manufacturer in Canada, and beyond!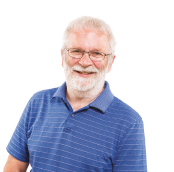 Claude Caron
Chairman and Director of Continuous Improvement
Claude Caron, company cofounder, emerged as the company conductor right from Jambette's beginnings. Ever since passing the torch of General Manager to Marie-Noël Grenier in 2007, he has remained an effective and benevolent aid in ensuring continuity.
During his many years of active involvement at Jambette, Claude's mission was to ensure that the factory and office production processes were maintained and improved, and this is still his focus today. He also plays an important role as senior product designer. Moreover, he manages the company's engineering group and is responsible for all fixed assets.
In addition to being an avid sportsman, he does not hesitate to get involved in the community: community organizations, foundations, mentoring, etc. He is regularly asked to participate in various activities and even to be a guest speaker.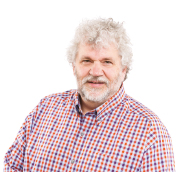 Guy Caron
Director of Marketing and Director of Product Development
From the company's beginnings, Guy Caron, also one of Jambette's cofounders, rapidly emerged as the person to lead sales and marketing efforts. His great sensibility and keen insight into customers' needs quickly enabled him to position the company as a high-level leader in the recreational industry.
With his creative and inventive spirit, Guy is the driving force behind the colour and originality that make Jambette so distinctive on the market. He tirelessly pushes his company to reach new heights unrivalled by the competition, offering customers an endless array of original and high-performance products and services. He is the "recreational solutions" man.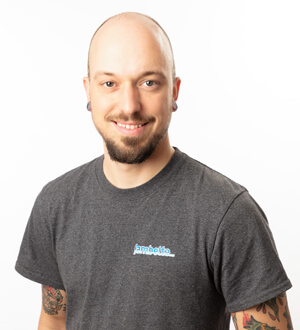 Jordan Boucher
Director of production
It's already been 13 years at Jambette: my how time flies! Initially, the hands-on work attracted me to the factory. Quickly, I began to have fun with my work on the digital milling machine. Over time, I was offered training opportunities to upgrade my skills. Now, I am manager and director of the factory. Of course, my father was one of the company founders, but what really matters to me is to continually surpass myself and have the opportunity to work with employees who share my passion.