Outdoor Classroom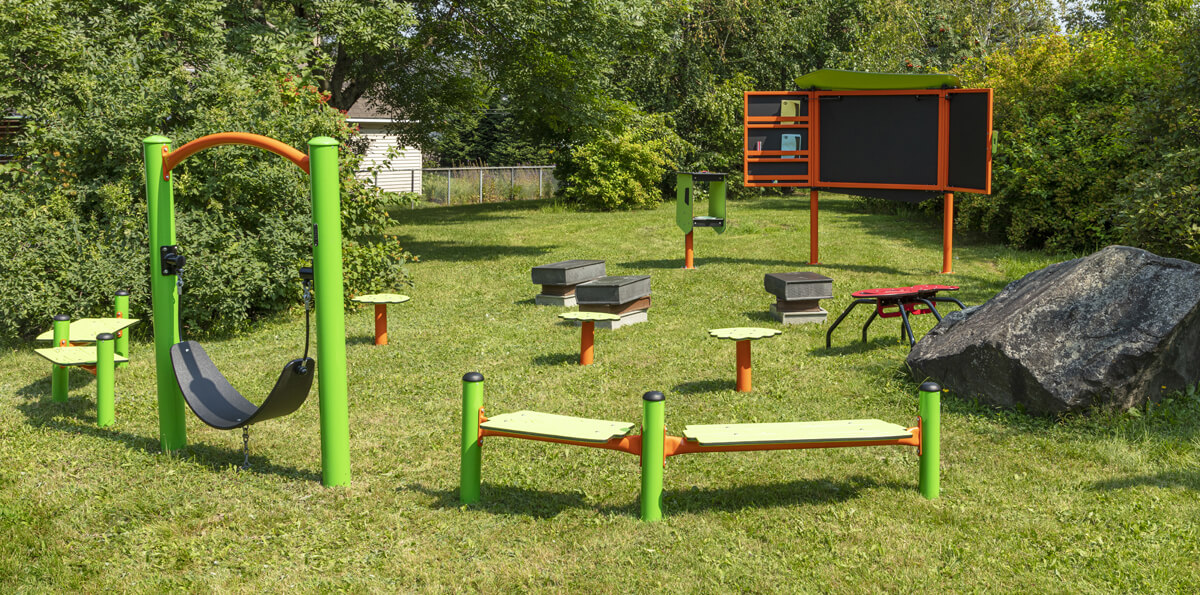 JAMBETTE OUTDOOR CLASSROOM: TEACHING BEYOND THE FOUR WALLS
Attention problems in students, learning difficulties, anxiety, lack of motivation... it cannot be easy for teachers these days!
At Jambette, we believe that our mission to make the world a better place means rethinking the way we teach today in order to maximize the learning of our children, our future citizens.
This realization led to the creation of our line of products for the Jambette outdoor classroom: a multi-purpose teaching environment adapted to the different educational needs of children.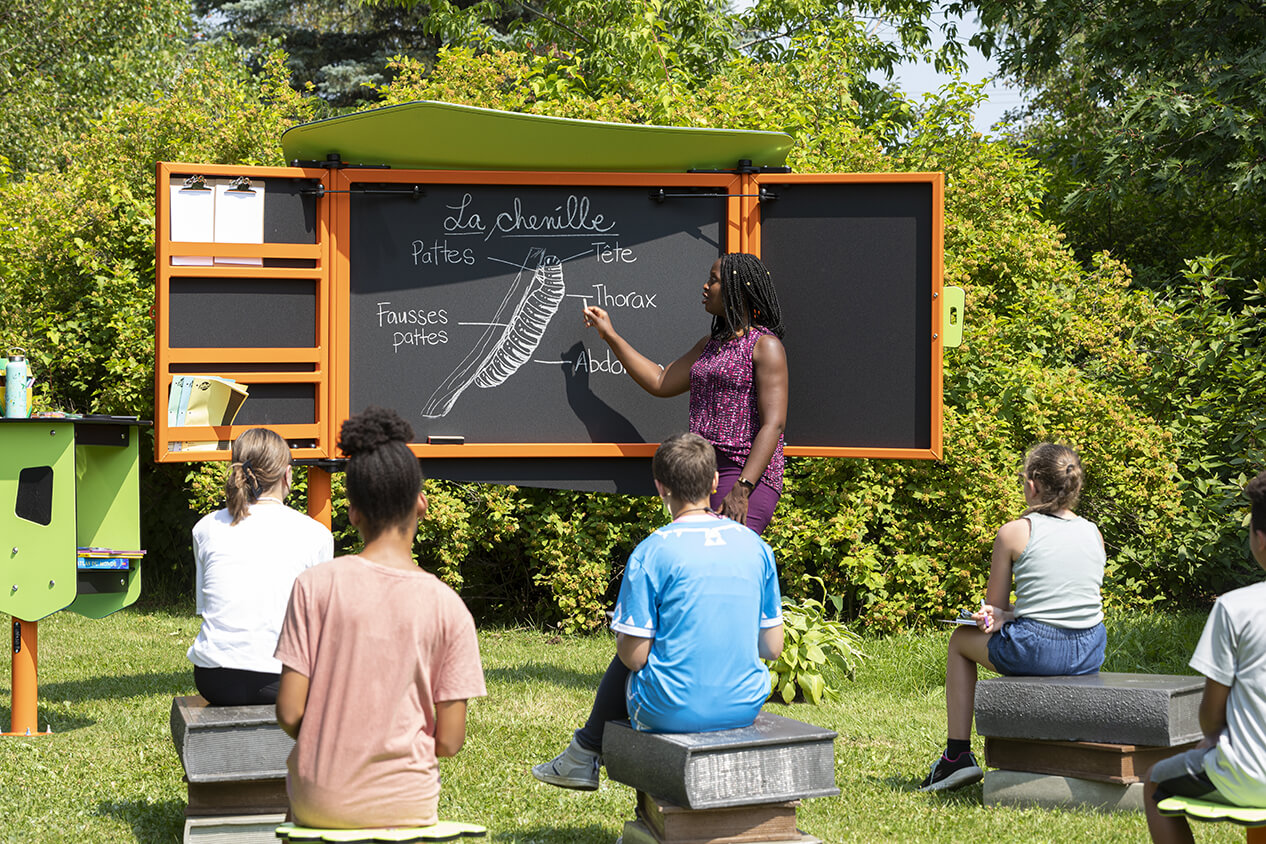 TANGIBLE AND PROVEN BENEFITS
Moving the classroom outside of the 4 walls has positive effects on everyone, including teachers! Not only will they be able to enjoy the benefits of getting some fresh air, but they will also experience a class of students more alert, engaged and creative.
According to an article published by Cent Degrés, teachers who have tried the concept report a noticeable positive effect on children's and teachers' morale and mental health, environmental awareness, and increased student attention and motivation. Children are happy and excited to return to school the next day and teachers are excited about student engagement and positive attitude.
The outdoor setting also provides more grounds for teaching. Children learn in different ways and some students need to move to assimilate the lession. The space provided by the outdoor classroom facilitates a variety of activities that can make the teacher's lesson even more dynamic.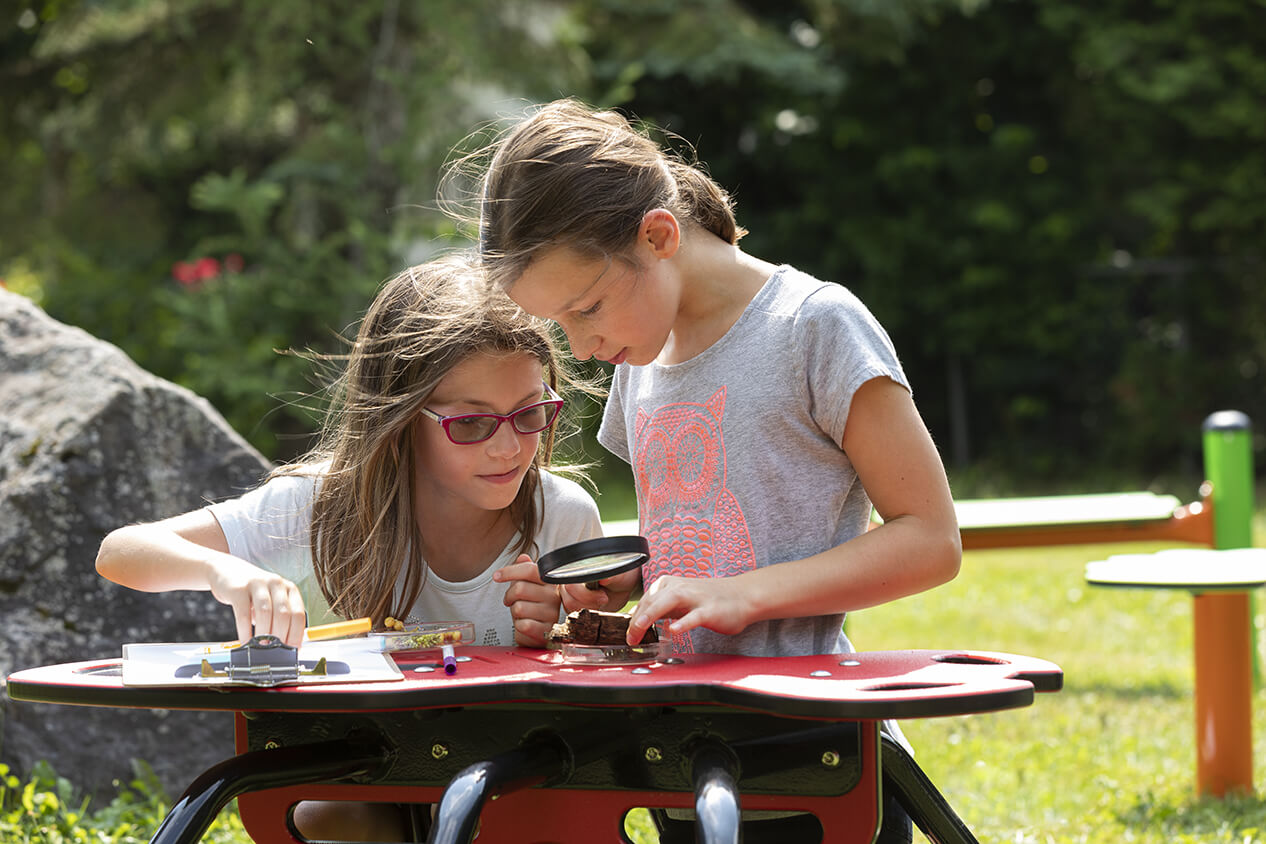 AN OUTDOOR CLASSROOM DESIGNED FOR YOUR SCHOOL
An outdoor classroom is more than a simple addition to your schoolyard. It's an opportunity to propel and invigorate your entire institution.
What will your outdoor classroom look like?
There are many issues to consider when designing your outdoor classroom, as certain factors will affect the experience of your students and faculty. It is essential that you work with a representative to design a classroom plan that is stimulating, ergonomic and tailored to your teaching needs.
Some design criteria to consider:
Weather conditions (sun, shade, wind, rain, snow)
Location (preferably in full view to avoid vandalism)
Equipment (depending on the needs and size of your classes)
Landscaping (will create the ambiance of your classroom)
---
DISCOVER SOME OF THE PRODUCTS IN THE JAMBETTE OUTDOOR CLASSROOM LINE