Multi spring riders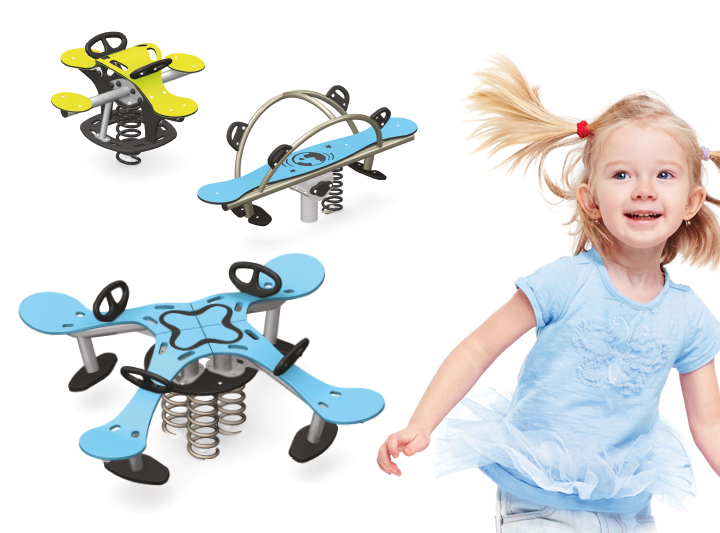 Design and modernism for children
It was high time for the playground equipment industry to revisit teeter totters and multi spring riders. With its cutting-edge lines, modern colours and maintenance-free materials, Jambette is staying atop the leader board and pushing the envelope in recreation.
Maintenance-free aluminium frames LIFETIME WARRANTY
UV-resistant, ingrained colour, high density polyethylene (HDPE) seats 10 YEAR WARRANTY
Stainless steel hardware
UV-resistant, Z-series polyester powder coatings
Anti-pinch springs
Note: The features of these products are subject to change without notice.