Volte

Volte is a high-density super climber that offers you more!
More adventures
The Volte super climber offers many possibilities to little adventurers who want to climb, hang, crawl or walk with balance.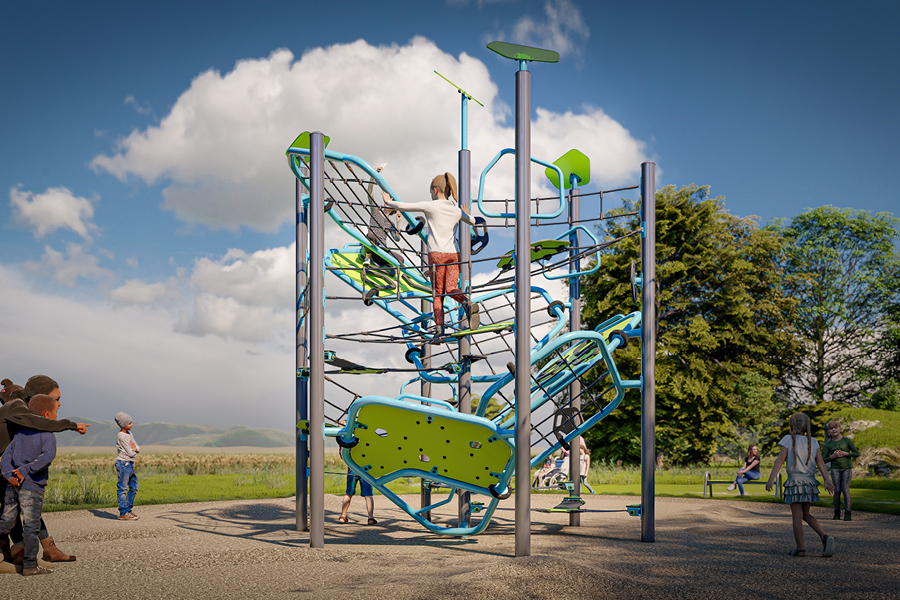 More movements
Equipped with numerous cables, nets, strips and handles, this new module offers a real challenge to little climbers looking for adventures. Children who set off on an adventure and climb its summit will most defenetly have a sense of pride knowing that they have managed to overcome the many climbing challenges.
More play elements
The main structure of the Volte is comprised of six 5"-diameter aluminium tube posts that form a circle around a central post. Attached to these posts at various angles are many play elements.
More capacity
With its capacity of 40 children and its numerous climbing levels, Volte offers an unparalleled psychomotor challenge for young climbers and hours of fun!
Alone or in combination, Volte packs a big wow factor!
Volte has a presence that allows it to be installed alone on a playground, placed in combination and complemented by additional elements to multiply the challenges or integrated into a play structure to add an exclusive climbing feature.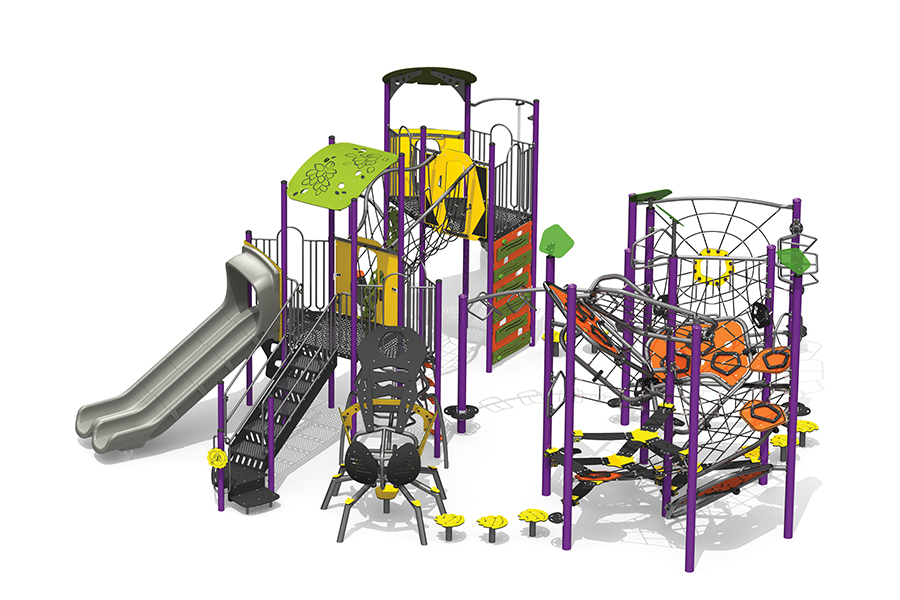 TECHNICAL FEATURES
Aluminium structure, seven 5"- diameter posts: lifetime warranty
1/2" and 3/4" HDPE panels: 10-year warranty
Translucent acrylic resin panels: 5-year warranty
Steel and polyester cable nets: 5-year warranty
Rubber belts: 5-year warranty
Stainless steel hardware: lifetime warranty