Preassembly, packaging and delivery
Jambette believes that any work done in the workshop is better than any work done onsite. For that reason, since the company's beginning, we have chosen the path of prefabrication in the factory where the controlled work environment provides numerous benefits. No other playground products are preassembled as much as Jambette's, which makes onsite installation much easier and significantly reduces installation costs.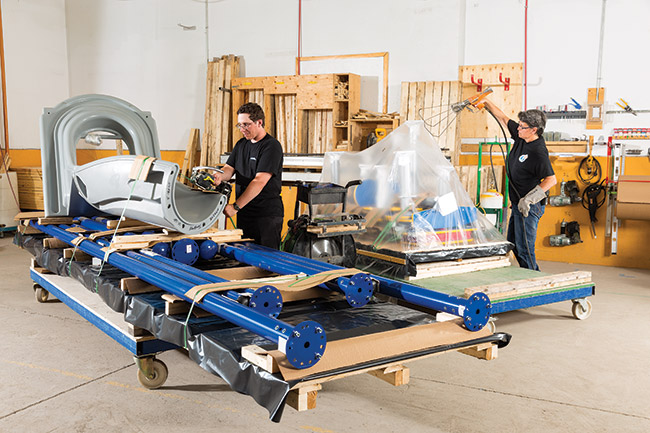 We also appreciate the time and effort involved between a product's final fabrication phase and its installation. Failures to meet delivery deadlines and damage to products during transportation are unfortunately very real possibilities when large products are shipped over long distances. Therefore, we have taken a keen interest in this challenge, convinced that problems avoided during these operations mean significant savings in money and resources both for customers and the company.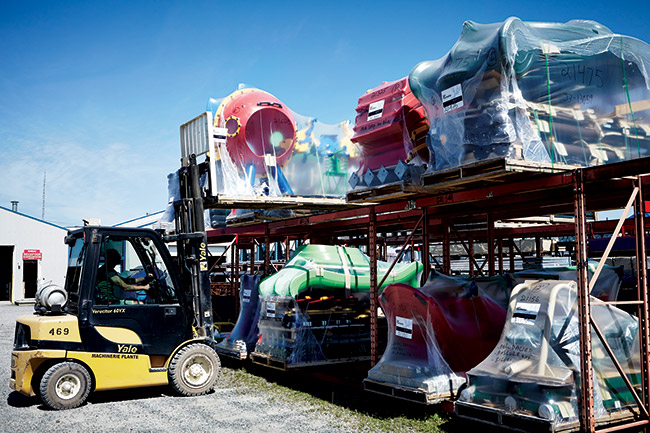 Two major solutions are in place to make this phase of the process easier, more effective and less costly:
A high-quality packaging system that includes heat-shrink wrapping of shipped products;

Dynamic and personalized tracking of shipped packages, along with the support of the friendly and dedicated employees of our after-sales service.