About our President and CEO!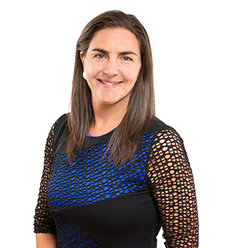 Marie-Noël Grenier, FCPA, FCMA
President, CEO and Jambette Shareholder
A bold strategist, Marie-Noël is determined to lead Jambette to the highest summits. Nothing will stop her in her quest to help Jambette maintain the status of largest playground manufacturer in Canada, and reach even further!
A Canadian leader, Jambette is the largest designer and manufacturer of outdoor playgrounds in Canada. At Jambette, Marie-Noël is the driving force behind the business strategy and leads more than 100 employees. The company is experiencing strong growth and has an increasing presence in the United States.
Trained as an accountant, Marie-Noël graduated in business administration from Université Laval. Her professional career and involvement in many boards of administration and committees have earned her the prestigious title of Fellow of the Order (Quebec CPA Order). She believes strongly in developing entrepreneurship, and for that reason she gladly give lectures on her experiences. She also gives her time as a mentor in Réseau M of the Fondation de l'Entrepreneurship and as treasurer on the Femmessor Québec provincial committee. With a leader of this calibre, everyone at Jambette is looking in the same direction—toward success!