Employment
At Jambette, our environment is centred around teamwork.
Work at Jambette
Since Jambette's philosophy is based on respect, our people are much more than just employees. They are part of a large family in which each member understands and recognizes that every member is important and essential to the company's smooth operation. We favour decentralized management and focus a great deal on the development of our staff's skills.
With this in mind, we are committed to encouraging a culture aimed at individual and collective progress by focusing on teamwork, open communication and transparency of information.
In more concrete terms, Jambette offers many benefits to its employees:
a stimulating environment where human beings are at the centre of concerns;
the opportunity to develop their professional skills;
ongoing training;
options for variable or flexible schedules;
a work-life balance program;
a salary equality program;
a range of benefits;
profit-sharing.
Apply now
Jambette subscribes to the provincial and federal government employment equity program.
Testimonials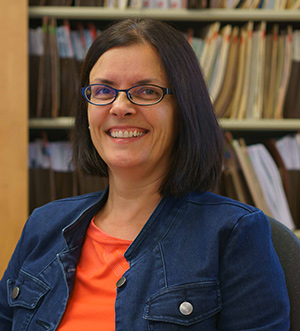 France Fecteau
From controller to manager-controller
At Jambette for 21 years - "From the start, I filled the role of controller. As the company developed, I worked in various departments, and as the business continued to grow, I had the opportunity to refine my choices and clarify my career goals. Today, I still work as controller, but over time I have become a manager and enjoy the opportunity to influence the directions the company moves in. At the end of the day, I look to the future with the smile of an employee who continues to expand her horizons!"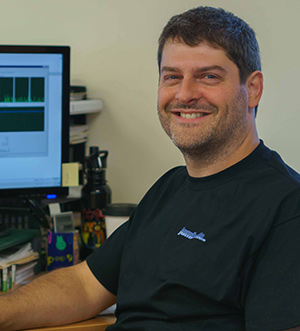 Duane Blanchet
From working in the factory to coordinating computer systems
At Jambette for 26 years - "I started at Jambette when I was still a student. My interest in learning, my natural curiosity and of course my training made all the difference. From the factory, I moved to drawings, then from drawings to computers, and then from computers to coordinating computer systems and now I lead a team. In an SME like Jambette, it goes without saying that our place is what we make it!"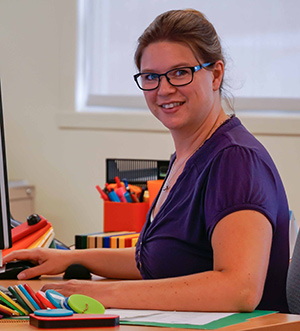 Mylène Bouchard
From sales to logistics and design manager
At Jambette for 20 years - "When I was 24 years old, Jambette became my first serious employer. I started my new life as a field representative. Sixteen years and two children later, Jambette has given me the opportunity to adapt my work to my interest: design! Today, I am proud to be part of a fantastic team that champions the innovation and creativity of its products while seeking the best way to present them to its customers!"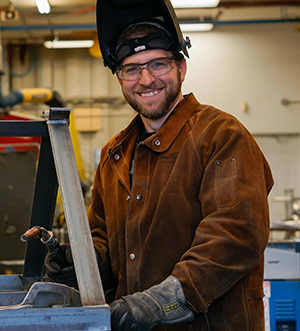 Mathieu Rochon
From welder-assembler to coatings team lead
At Jambette for 8 years - "I have been working at Jambette for five years. What I really like is the versatility. Although I started as a welder, they thought of me to become team lead. Of course, I don't spend as much time welding now, but I enjoy not always doing the same thing in the same place. Things are hopping and I love that!"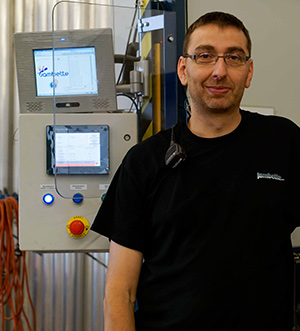 Régis Gagnon
From specialized operator to assembly team lead
At Jambette for 8 years - "Although I was hired as a labourer, from the first day, I worked as a specialized operator on the digital milling machine. What I like about Jambette is that you can get involved quickly; everybody talks to each other and we can suggest ideas to the owners who are there alongside us and who listen to us. My role as team lead confirms my choice."